Contribution to the
Environment
DARCO®Hg-LH EXTRACABOT NORIT ACTIVATED CARBON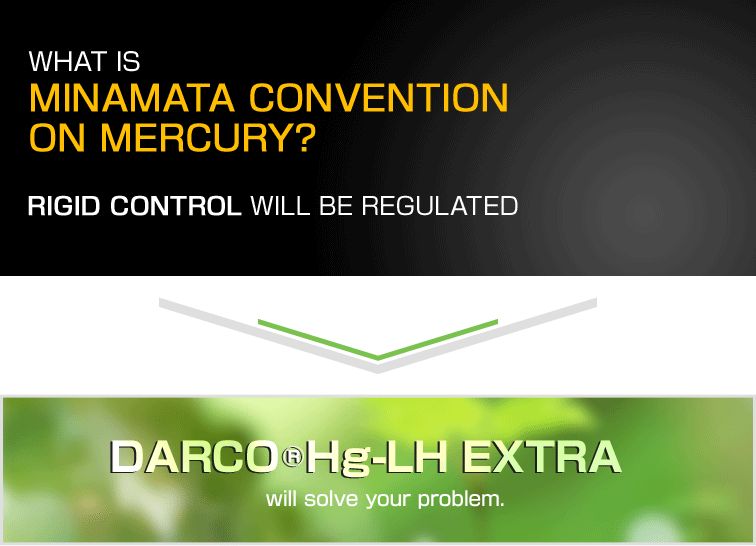 Solution here!
What's about Activated Carbon?
Impurity can be adsorbed in large porosity.
(Mechanism Adsorbent.)
↑Please click here for the image of absorption↑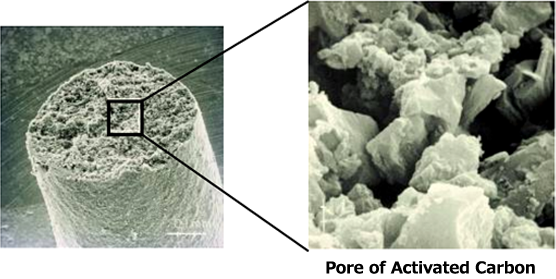 Advantages of DARCO®Hg-LH EXTRA
High oxidation type of mercury adsorption activated
carbon developed by unique own technology
which represents an advanced technique for mercury removal.
High mercury adsorption performance in minimal
contact time.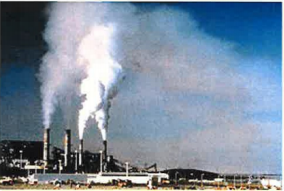 Effect of DARCO®Hg-LH EXTRA
With overwhelming mercury adsorption capacity, it is
applicable under high concentration conditions.
Dosing rate can be significantly reduced in comparison
with conventional activated carbon. (existing facilities
can be utilized)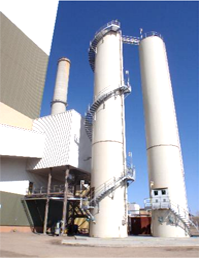 Application
Particularly, it has been widely used in coal fired power plants, sintering plants, waste incinerators in the United States and Europe.
※It meets the severe density control regulation in environmentally advanced countries.